Right now it's the #1 question we're getting asked via messages to our Facebook page and Facebook group: what are the best gifts for teens for Christmas? We've had aunties, family friends, grandmas, mums and dads message us. Surely, they all say, a gift voucher isn't the only present?
I'll be honest with you. Gift vouchers are most definitely great gifts for teens for Christmas. At this age, their preferences are very specific and anything outside of those very specific boundaries is, like, OMG, literally, what even is this?
You'll also feel cheated and flat and maybe just a little bit like an eftpos machine.
So, by all means, get them a gift voucher. I'd even go so far as to ask them in advance exactly where they would like that gift voucher to be from. I know, I know. There's just no fun it it, is there? You may as well hand over cash.
It's a cash win (sadly)
Which brings me to say that no, gift vouchers actually aren't the best gifts for teens. Let's face it, cold, hard cash is the best present and the more the merrier. I'm sorry! It's true!
Go ahead, give cash in a Christmas card and you'll be loved forevermore.
You'll also feel cheated and flat and maybe just a little bit like an eftpos machine. It won't be any fun. It's just… not Christmassy. The joy is in the giving!! It really, truly is.
So, here are loads of Christmas gifts for teens to go along with a gift voucher or cash or just stand alone and be awesome. We promise they will love them.
Note that gifts marked with an * support #BuyFromTheBush. Please also note that Mumlyfe uses affliliate links at no cost to you. Click here to find out more.
---
More awesome gift ideas for everyone in your life here
---
Unreal gifts for teens for $10 and under
A Christmas chook
Oxfam is a charity we've supported for a long time and their Christmas chicken is the ideal gift. Teens are remarkably charitable and they will feel proud to have contributed to such a worthy cause via your gift. There are birthday and 'just because' options too.
Personalised wire organiser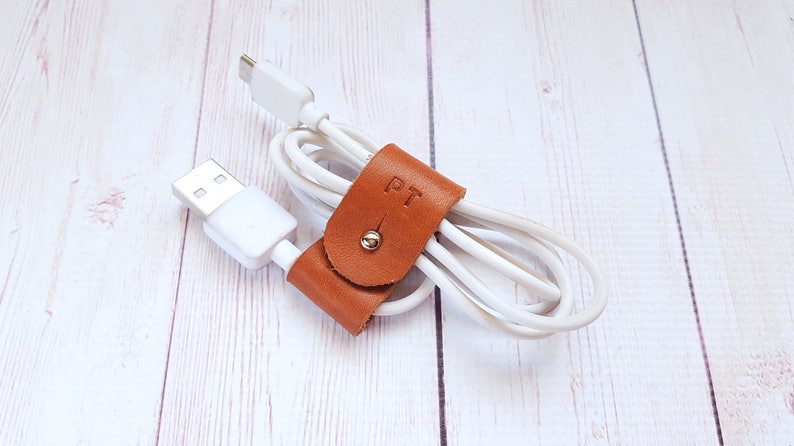 Unless they're lucky enough to have airpods (that they haven't lost), every teen has headphones that require careful keeping in the school bag. Even the Bluetooth ones need wrapping. This cute little leather wire organiser is just the thing. Good for any gender, it's personalised with their initials to make it extra special.
Burt's Bees gift pack
This brand has been around forever and is still the balm of choice for lip-parched teens. This is a cute gift pack with both the tube and tin versions.
Mini notebooks
There's something super cool about these teeny tiny notebooks. They'll fit just fine in a pencil case for jotting down secret thoughts. They come three in a pack for under $5.
Coloured hair chalk
A small, impermanent hair rebellion.
Harry Potter house banner
For kids who grew up on HP, this banner will be welcome. You can buy it in every Hogwarts house colour.
---
Remember: the gift giving formula helps a lot.
---
Fab gifts for teens for $20 and under
Tiny elephant earring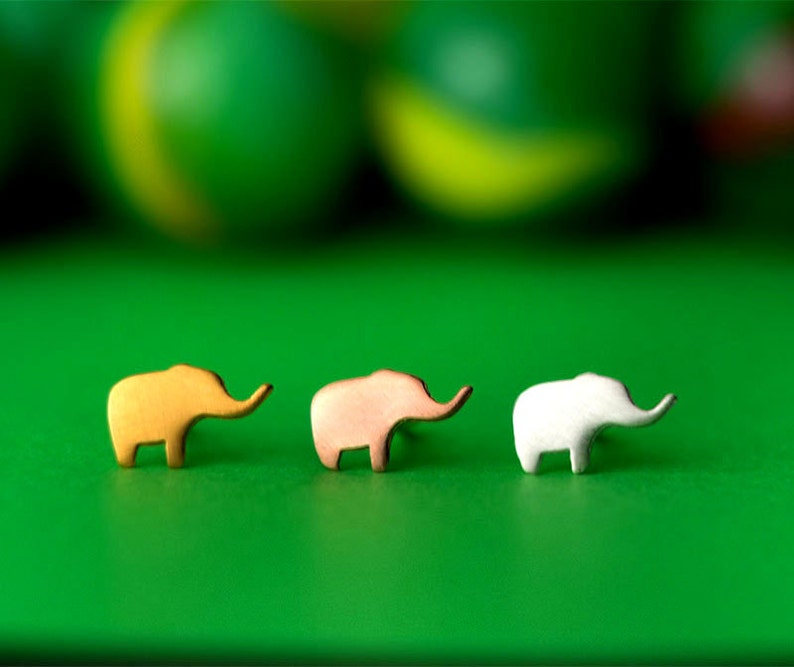 This is too cute not to buy for the teen in your life. You can buy a pair, or just a single earring (which seems like a really sensible way to sell earrings!). The starting price is for a single silver earring, but you can choose yellow or rose gold for a little extra.
Aussie Slang play cards
Contrary to popular belief, teens do enjoy board and card games. Not everything is online. This deck of cards is hilariously funny and may help halt your teen from turning into an American via all of the US content they consume…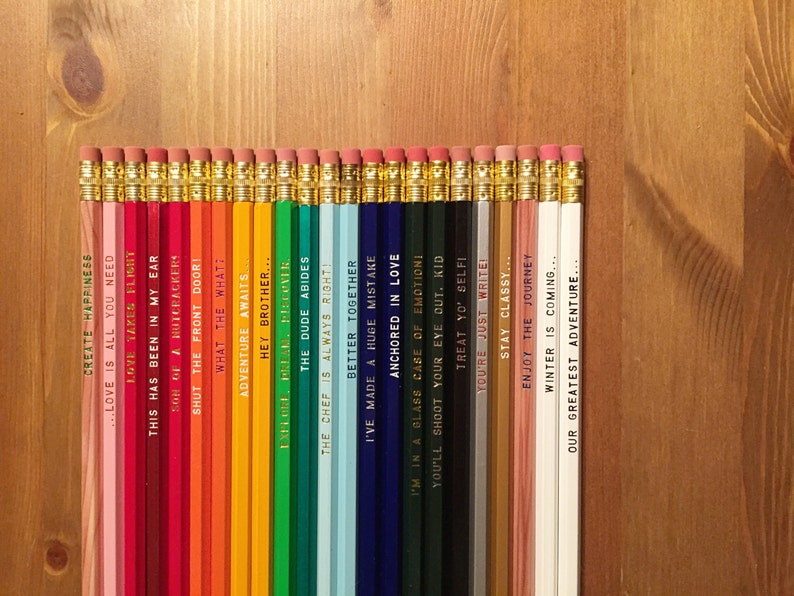 Remarkably, teens still take coloured pencils to school (see what I did there with re-mark-ably? I know!). Each pencil in this set of 12 has a unique joke, quote or saying and you can mix and match and build the perfect set for your teen.
DIY Letterboard
Create cool messages and reminders or even Insta memes with a letterboard.
Bluetooth speaker with LED lights
Take the disco wherever you go – this speaker has very cool light effects. Note that this one has been very popular with the kids, so it keeps showing as 'sold out online', but they are restocking regularly so keep on trying!
50 Ways To Feel Happy
50 Ways To Feel Happy is a very practical, very fun way to improve the happiness levels of everyone around you. Especially YOU! You've gotta admit, happiness seems a pretty amazing gift for under 20 bucks!
Buy it from Dymocks for $19.95
Would You Rather? card game
Teens love playing games that explore truths and this one is a good one. It's the kind of game kids play anyway, but this official version has some truly fascinating dilemmas for them to sort out.
Buy it at Yellow Octopus for $14.99
Fab gifts for teens for $30 and under
Wall pennant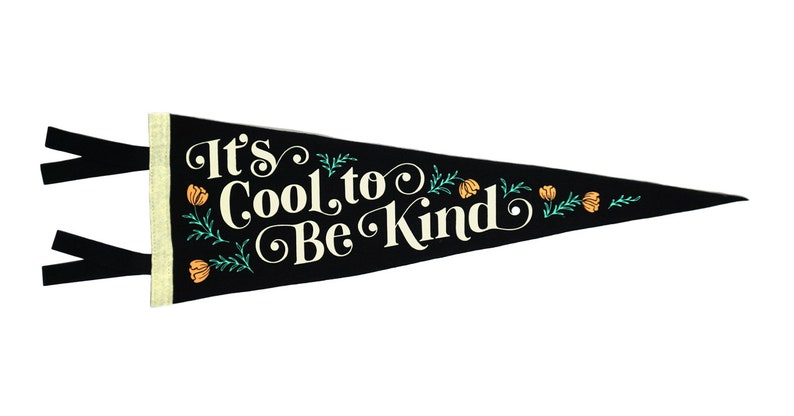 Yup, kind is cool and the sooner our teens learn it the better! Please, please, please be kind, kiddos!!!
Large and squishy bean bag chair
A teen loves nothing more than to throw themselves onto something and not move for hours. This is that something.
Leather bracelet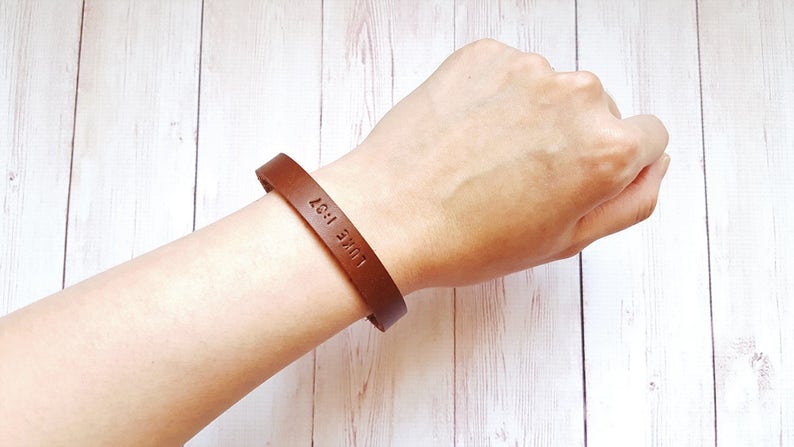 You can get their name stamped, or a fave quote, or whatever you like. There are six leather colours to choose from too. I think any gender would like to wear this.
Book of the Year
Where the Crawdads Sing is making major ripples and justifiably so. It's a ripping good read that older teens and advanced readers will adore. Dymocks named it their Book of the Year in 2019.
---
Click here for loads more great book gift ideas
---
Malibu Crush soy candle*
A coconut and pineapple scented candle that has the most delicious fragrance. Hand-crafted in small batches in Yamba NSW, this will transport your teen to paradise! Created using 100% pure natural soy wax and lead-free cotton wicks… no nasties!
Buy the medium size from Just Enough Beach for $30
Say no to plastic
A personal set of cutlery in a go-anywhere tin is just the thing for eco-conscious teens. We've also found that as kids get to high school, they are more likely to eat a salad or leftovers than a sambo. So this set is perfect for their school bag.
Buy it at Yellow Octopus for $29.99
First World Problems card game
An hilarious way to get to know people and their weird preferences. The object of the game is to have the best answer to the random questions. This is the kind of game that kids will hang out playing for hours.
Get it at Hard To Find for $30
---
Pssst… if you fancy DIYing, you can also download it via pdf for free here
---
For wannabe writers
This book by Allison Tait and Valerie Khoo is packed with everything an aspiring author needs to know about writing a book and getting it published. Teen voices have never been in stronger demand, so inspire them to have theirs heard!
Buy it at Booktopia for $26.80
Awesome gifts for teens for $50 and under
Claire Ritchie Layers Wall Art*
A gorgeous feature for any teen bedroom, this original print by Claire Ritchie is printed on 100% linen fabric.
Tonic Revive Heat Pillow*
A really lovely gift to help a teen relax and pause for a moment. The pillow is filled with barley, rosemary, cinnamon, peppermint, sandalwood and lemon-myrtle for a refreshing, relaxing way to ease tension.
Kombucha crazy
My son is mad for kombucha and we brew our own at home. This kit has everything your teen needs to get started and keep the booch coming. Highly recommended as a healthy alternative to soft drinks this summer!
Buy the Mad Millie kit at Yellow Octopus for $44.99
Terrasphere Dartboard
A decent dartboard is a fine thing in any family. It will be useful for helping teens unleash their aggro, plus always a handy skill later when they're ready for pub life…
Crazy fun socks*
These are called 'men's socks', but we believe in keeping things gender-neutral. Any teen would love a pair of black sheep, fox and bull terrier socks. They are just adorable!
Buy the gift set for $44.95 from The Sockery
Amazing gifts for teens for under $100
Teen Breathe magazine subscription
A magazine may seem like a bit of an old fashioned gift for a teenager, but hear us out. Mags are the gift you give now for someone to enjoy all year. They are a slowing down, keeping for reference, non-screen way to catch up, be inspired, dream a little. In other words, the perfect gift!
Aroma-Mod diffuser*
Good smells are very important to have around teens… … … This Aussie-made fragrance diffuser will be welcome in any teen's bedroom. Minimalist design that will appeal to kids of both genders.
Buy it from Lively Living for $55
Digital metal detector
There's something really absorbing about hunting at the beach, bush or just the backyard for treasures. Keen teens could even make a buck out of this one.
Buy it at Australian Geographic Shop for $74.99
Double Helix magazine subscription
See above for why magazines make such a good gift for teenagers. This one is especially good as it's science disguised as really good fun. Lots of practical experiments, intriguing facts and all the intelligence the CSIRO can pack into a mag.
Vans checkerboard slip ons
Trends come and go (VSCO, anyone?), but Vans shoes live on. You can't go wrong with getting them a pair of these. They'll wear them out long before they throw them out.
What are you getting the teens this year?
Feature image by Markus Spiske; all other images supplied